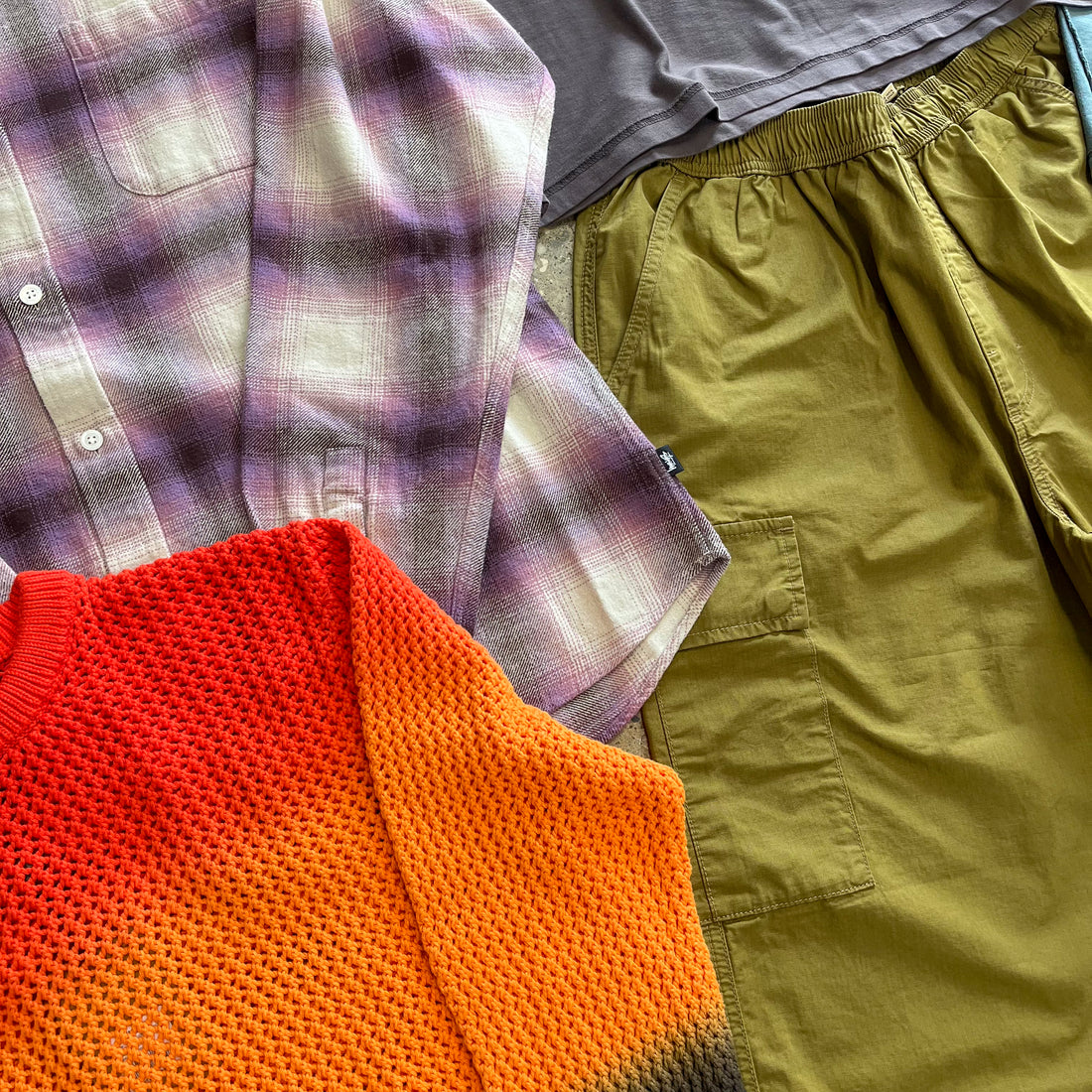 The new Stussy Fall 2023 drop is here! Featuring some amazing sherpa jackets, tops, and headwear!
A highlight from this collection would definitely be their Sherpa Reversible Jacket !
This Sherpa fleece has an all over jacquard print on one side, and an all black nylon material on the other, making it super comfortable and functional!
More Fleece outerwear, cut and sew tops, and a nice pair of the Cargo Ripstop Beach Pants!
We also have plenty of new Stussy headwear to get you ready for the fall!
Stussy Fall 2023 Drop 1 is now available in our Brooklyn shop and online!